Solutions for fixing black loading screen hang in Uncharted 3
1) Backup the save game to a USB disk.
2) Delete the install / game data for Uncharted 3. Browse

There are many reasons why the battery life of the Samsung Galaxy Note 2 can drop quickly, this guide will show the main reasons and solutions to get more from every battery charge.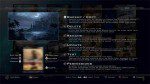 There are a few options in Multiman that need to be enabled to make it work with the newer games. If you are unfamiliar with the package, read the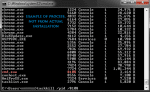 The fix to get past the finalizing screen is quite easy but involves some trial and error. We need to kill some tasks running in the background

lets talk about some of the tools for making gold on the auction house in WoW. There are four addons, I believe everyone should use.
More Articles