We are happy to see that the RSS subscribers for this blog has crossed the 450 mark. Its been some time since there was a contest so this looks like a good oppurtunity to give back to my readers who have stood through thick and thin of this blog.

How to get the 200$ ?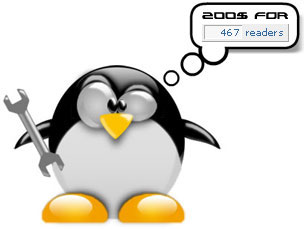 Simple just leave a comment on this post. Optionally you could also give a thumbs up for one of the other articles on this blog.
The winner will be chosen after two weeks from commentors. So make sure you enter the correct email address while leaving a comment so that we can contact you regarding the money. The 200$ will be transferred via paypal.