Facebook has become so popular that you might have more personal and business contacts in your Facebook account than your email accounts. Wouldn't it be awesome if you could export the list into your webmail or email contacts ? While there are a few apps and Greasemonkey scripts that can do this, the easiest way is to use a Yahoo service !
How to export email address of Facebook friends into a CSV file
First we need to go to address.yahoo.com, click on the Facebook icon on this page. A new window will open asking if you want to share your contacts with Yahoo. Click Okay to proceed.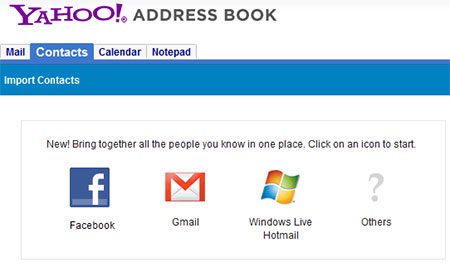 Yahoo will now import all your contacts and give you an recap on the number of contacts that were imported.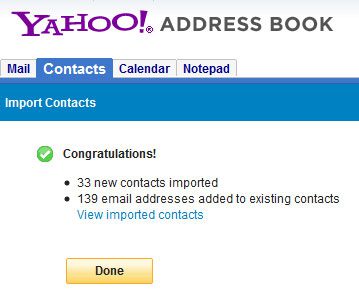 Once all the contacts have been imported you can use the export function in Yahoo contacts to export them to a format of your choice. I would recommend exporting them to the CSV format since it is supported by almost all email clients and services. Access the Yahoo Contacts Export to do this.
You can now use this CSV file to import your contacts to Gmail or desktop email clients. Follow instructions on how to import CSV into Gmail. If the contacts had some error head over to Facebook's application settings page and remove Yahoo Contacts Importer and try again.