Those of you who are used to Outlook, Microsoft Exchange or Yahoo Mail might not like the way messages are displayed in Gmail. In Gmail we usually have to click on each email from the inbox to view them in detail. However Google Gmail Labs has a ton of features that can be activate to customize Gmail. Lets see how to change the way Gmail appears using some of these features.
Gmail Split Screen Preview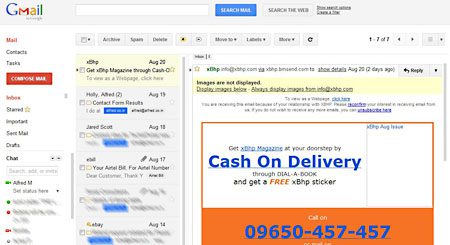 First we need to head over to Google Labs.
Find the feature called Preview Pane and enable it to get a new button that can be used to see emails in split screen format.
Once the feature has been activated go to your inbox page. On the top right portion of your screen there will be a new button that allows you to switch between vertical and horizontal split panes for Gmail. This feature is very useful if you have a big screen with a high resolution.
Inbox preview
This is another useful feature that can be activated to see a preview of messages in your inbox while you wait for Gmail to load. You can now spend the few seconds wasted while loading by going through the preview and preparing yourself for the emails that await you. Its better can looking at the words loading anyways. Again activate this from the labs menu found in Gmail settings.

Similarly there are feature to view Google Maps, Flickr preview etc that can be activated.
Canned Responses
Personally I love this feature. It allows you to save messages that your typed in your email for future use. If you have to reply to multiple emails with similar message, this is a feature you will love.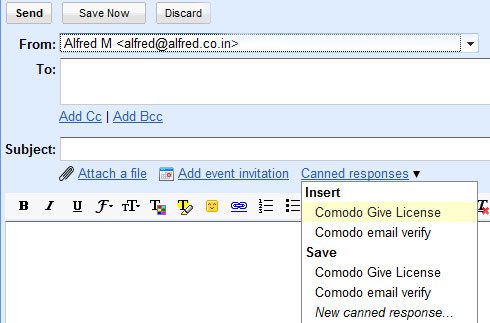 Visit our how to use email templates in Gmail post for more information.
There are many more features in Google Labs and many are being added constantly. Go through the list and find features that you like. Want to recommend a feature ? Leave a comment and tell us.