The Vanity Ring, as it is so aptly called, displays the number of Google hits the wearer's name gets on a Google search.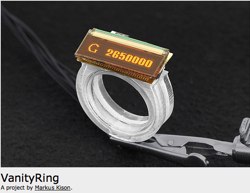 When put in its docking station, actually refreshes and gets updated.
The ring is a project by Markus Kison, who is looking for a company to produce it.
via downloadsquad