We received many emails from readers asking us where they could download TV shows or movies. While we have always tried to steer clear of this topic, it time to show them where !
The site mentioned here is a distribution group and we do not have any connections with them. We do not support piracy, if you can buy DVD's of these shows please do so.
EZTV.IT is a distribution group that distributes torrents of TV shows released by respected release groups. The site might be a little confusing because the menu bar does not highlight the showlist.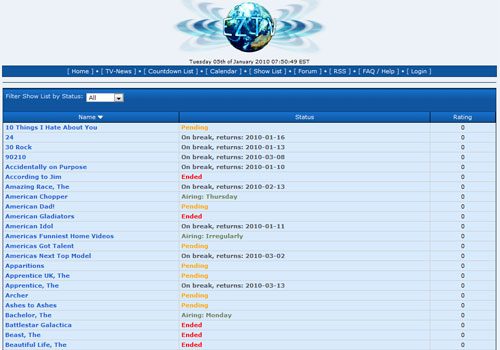 The Showlist on eztv.it contains almost all the known TV shows that are currently popular. Each show has its torrents organized by seasons and episodes in the descending order.
You will need a bit torrent client like utorrent in order to download the TV shows. If you dont know how to use torrents, I recomment you read our How to Download torrents without any software post. You can also learn how to download podcasts to your computer.