Since I updated to Firefox 3.0.10, Firefox always crashes while trying to insert an image into a WordPress post. This forces me to use Internet Explorer 8, which I might add is horribly slow for me.
How to stop Firefox from crashing while adding images in WordPress
Open Firefox
Click on Tools in the Menu and choose Addons
Disable Google Gears
Enjoy ! No more crashes !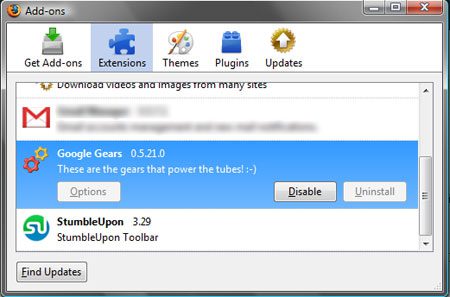 Such a simple fix but the mental torture to find it was horrible. hehe