Cell phones have become an integral part of our lives. I just hate it when people take out their phones and start playing music at public places like coffee shops. At the same time, phones & ringtones have become an extension of your personality. Most of us, use popular songs as ringtones but what if we want to personalize it…. Try Tonemine's free service !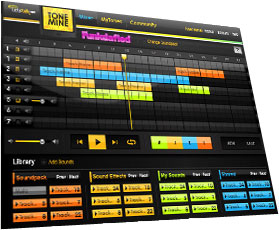 Tonemine lets you mix your own ringtones for your cell phone. Either create your own ringtone using the mixer and choose a ringtone from the community.
You can share the ringtones you created by posting the ToneMine widget to any web page, downloading the file to your computer or sending it directly to a phone.
 I didn't make this tone but the widget says I did 8-O