I have seen so many people who own Nokia phones but dont know that they have built in GPS on the phone. One of the main reasons for not using GPS navigation was the monthly fees on the maps. Well thats a thing of the past now.
Nokia has decided to make its GPS maps free on the Ovi store. The GPS maps support turn-by-turn navigational guidance for 74 countries and detailed maps for over 180 countries. Thats basically saying that if you live anywhere, the maps could help you.
With the monthly fee for accessing the GPS maps removed, Nokia hopes to invoke the interest of the masses and get a head start into the mobile navigation market. When Nokia introduced free cameras for their phones many years ago, it made them the worlds biggest camera manufacterer. By giving away free GPS maps on Nokia phones, they hope to double the existing mobile GPS navigation users (27 million) to 50 million just by downloading the new maps on the Ovi store.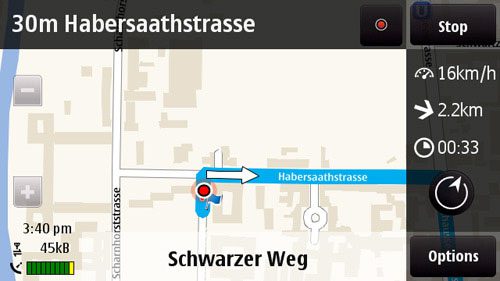 Another interesting feature seems to be the support for pedestrian navigation. Most GPS navigational devices only support turn-by-turn navigation for vehicles, the new Ovi maps supports pedestrian navigation in 74 countries.
Featues of the new Ovi GPS maps
No costs
Good Global coverage
Maps can be loaded onto the phone and wont require a data connection. Online mode can be enabled.
Hybrid Maps. Maps used vector images instead of default bitmaps, saving on data transmission.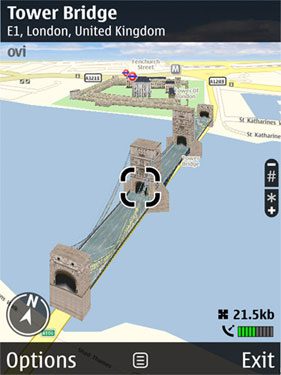 Compatible Devices
Nokia has initially released the new Ovi GPS maps for 10 phones, which include most of their current popular smartphones. These include Nokia X6, Nokia N97 mini, Nokia 5800 XpressMusic, Nokia E72, E55, E52,6730, 6710 and 5230.
If this move was made earlier, I might have considered a Nokia device. This is sure to attract a lot of attention from users looking for a smartphone with GPS, infact most would now prefer a Nokia for the free maps ! So if you have a Nokia smartphone go ahead join the mobile navigation bandwagon ! Hmm is that jealousy I smell from iPhone users.
If you dont own a Nokia device, check out Garmin Mobile XT & Mapsource.