Lately, I have been talking to a lot of my friends since I am back in India for a vacation. I always wished there was a way to record the instant messenger video streams. That's when I found this software.
EatCam Webcam Recorder is a software that can record video from different instant messenger and save them as video files. It supports Yahoo Messenger, MSN, ICQ and AIM. The software is able to record the video and save it as an AVI file.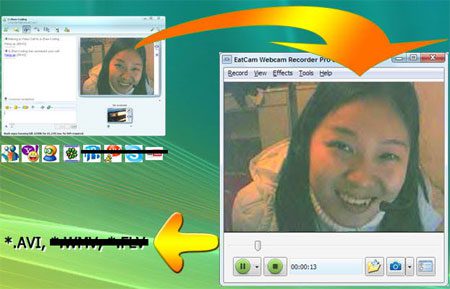 It has both a paid and free version. The free version works for only one the instant messengers. Choose the instant messenger for which you would like to record the video from the menu of the right while downloading the program. The paid version can also save the video in other formats.
Well the free version gets the job done, so I'm happy.
Download EatCam Webcam Recorder