Personal computers can contain a lot of personal and confidential information which in the wrong hands could prove to be a disaster. File encryption software allows users to encrypt files using passwords and can be decrypted only by using the correct pass-code. There are many free software that allows you to encrypt files, lets take a look at the most popular ones.
Top 5 Best File Encryption Software
This is one of the most popular file encryption software and it comes with a host of features that users will appreciate. It can encrypt entire hard drive and also create secure virtual encrypted disks. It supports on the fly encryption, so when you open a file it decrypts it and when the file is closed, it is automatically encrypted again. It also supports hidden and encrypted volumes.
Features
Creates a virtual encrypted disk within a file and mounts it as a real disk
Encrypts an entire partition or storage device such as USB flash drive or hard drive
Real-time on the fly encryption and decryption
Parallelization and pipelining allow data to be read and written as fast as if the drive was not encrypted
Hardware accelerated encryption
Supports hidden volume and hidden operating system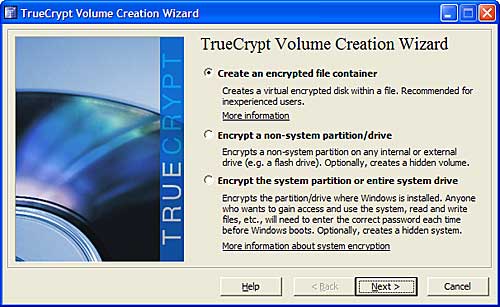 It is an opensource version of the "Pretty Good Privacy " encryption tool. It supports Windows, Mac and Linux operating system. It supports volume and file encryption along with paired encryption and public key server to help with encrypted communication (eg. when using email). GNU Privacy Guard is a command line tool but don't worry there are many graphical user interfaces available for each operating system. You can find a list of frontend interfaces on their website. For Windows users I would recommend using cryptophane.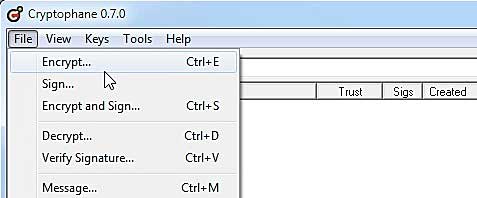 Another opensource file encryption utility for windows, it allows you to encrypt, decrypt, compress, store or send files easily. It support shell integration for Windows (right click on a file to issue commands). It also supports self decrypting files, which is useful when sending the file to others who don't have Axcrypt installed. 128-bit AES encryption supported. It also supports command line for scripting and programming for advanced users.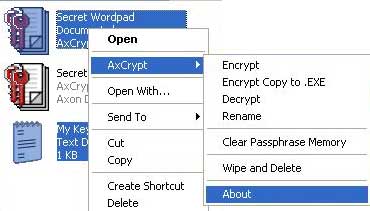 My Lockbox is a freeware application that allows you to password protect folders on your Windows computer. The protected folder will be hidden from all users including the Administrator. Very easy to use, select a folder to lock and set the password. This tool is useful for users who want to hide folders. It is not recommended for single file encryption like the programs above but will suit the need of most users who want to hide personal data from other users.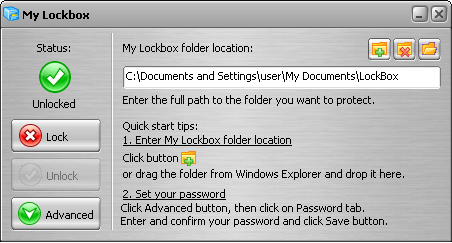 Known commonly as a file compression tool, 7-zip also has features that allows password encryption on the compressed files. Not to be overlooked, 7-zip supports 256-bit AES encryption. Most compression tools like Winzip and Winrar also support this feature.
You may also be interested in our post on tools to securely delete data. If you want to recommend other FREE file encryption tools leave a comment below.