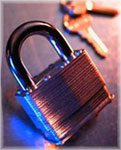 If you use a shared computer, other users might close program that you might be using. Ofcourse you could lock the computer and go away but sometimes that is not an option. This is especially true while using a shared computer and want to download something and someone is using your computer while you are away. This program can help you to lock a particular application with a password.
LockThis is a freeware that allows you to password protect individual programs so that it cannot be accessed or closed. It runs in the system tray. A preset password must be entered to use the application or it will stay minimized. In most cases this program can also prevent the program from being closed by right clicking on the task bar icon.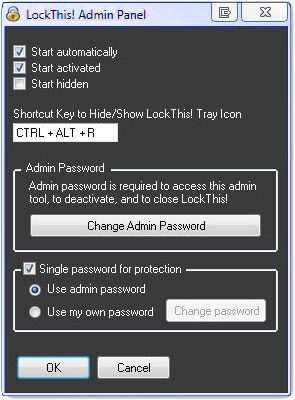 The program is very easy to use, right click the program's icon in the system tray and choose Admin Panel. The default password for LockThis is "LockThis!". You can change the shortcut key and the password for the software here. Even those this program can password protect software it does not work with some programs, make sure you check that it works for the program that you want to use it with !