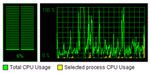 Task Manager is a life saver when you computer freezes. It can help you end programs that do not respond. It also has many other functions like, checking ram & CPU usage of programs among other things.
Auslogics Task Manager is a freeware that helps to manage your computers resources and track all running applications and services. Using this program you can track and end unnecessary programs and services to increase you computer's performance.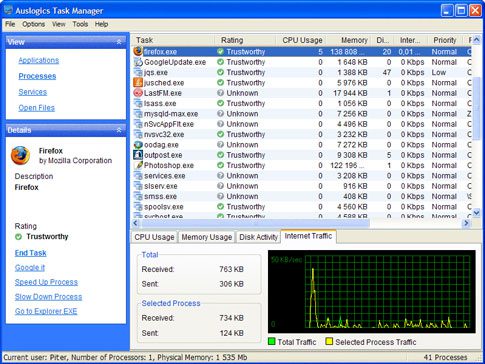 The main difference between this program and the inbuild task manager is that this one shows you all the Windows services running on your computer. It also gives information about these services which helps users to understand and stop unwanted programs or services.
Another great feature of this software is that it allows you to give priority to a program or service. Choose the program and click "Speed Up" on the left pane. You may also reduce the priority of programs.
A portable version is available for users who like to carry their tools on USB disks.
Download Auslogics Task Manager