USB's are the number one reason by viruses get onto computers in your network, they also have a potential risk of confidential data in your company being copied and misued.
NetWrix USB Blocker is a freeware that allows you to control unauthorised use of USB devices. This software relies on the Group Policy and does not require deployment on the clients computers. The installation file is only 795kb and installs without needing any restart.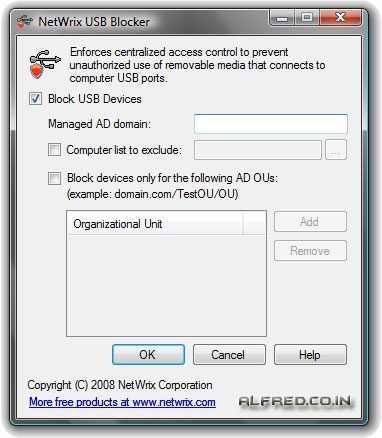 Benefits:
Prevents unauthorized use of removable devices.
Hardens endpoint security.
Enables regulatory compliance, such as SOX, GLBA and HIPAA.
Freeware! Saves your IT buck for other projects.
Features:
Seamlessly integrates with Active Directory.
Requires no client deployment (no agents).
Fully centralized management.
Very simple to use, no monster tools and long learning curves.
Download NetWrix USB Blocker