With the amount of space available on the iPhone, it would have made an ideal  storage device. Let us show you how you can store files on you iPhone using a wifi connection.
Discover is a free file sharing app that lets you move files between your computer and iPhone as long as they are on a Wifi network.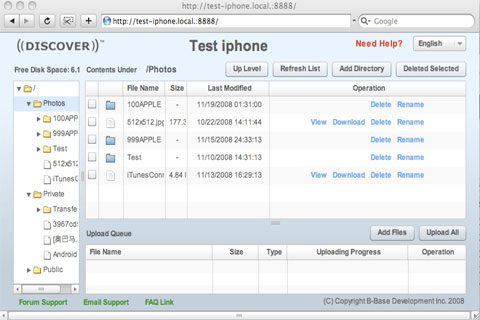 Using a browser's inbuilt file management system it allows you to view, copy, move files between devices. It also allows you to share files with other iPhone users who are on a same network.
Discover has a multi format file viewer that allows you to view photos, videos, audio files and documents. It is available for Windows and MAC.