PDF is the standard format used when sending electronic documents due to its reliability. Now for many of us who have never created a PDF file, its not really that hard. There are many ways to convert a file to PDF format, even google docs can help you convert files.
CutePDF Writer is a freeware that works like a printer. Just print from any Windows application to CutePDF printer and it will create a PDF file of the printed info. That simple !

Installation
During installation the program asks if you would like to install the "Ask toolbar", I recommend you do not check these toolbars while installing programs. On finishing the installation, the setup will download another convertor from their website.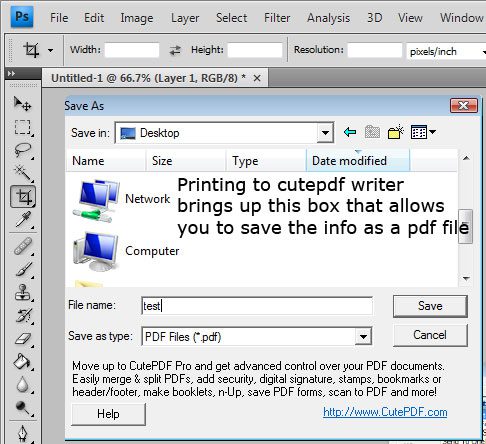 Using CutePDF Writer
Open your original document and select Print command in File menu of your application to bring up Print dialog box.
Then select CutePDF Writer as the Printer to print (DO NOT select "Print to file" option).
You will get a Save As dialog box prompted for saving created PDF file.
Select a folder to Save in and enter a File name, then click on Save.
Open that folder to find your PDF file.