Every time I have to stop the external USB hard disk I use, it just gives an error in Windows that the disk is in use and cannot be ejected. Windows does not provide any info on which program is using the disk, leaving me clueless on which program to close.

EjectUSB is a USB ejection tool which closes all programs and files running from the USB disk. The program then attempts to eject the USB safely. It also clears the file cache, closes any open explorer windows, removes registry entries and Recent Document shortcuts referencing the specified drive or folder.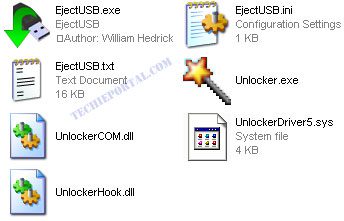 You can watch a flash video of this program here. The program is very compact (254 KB) , just and exe file and a ini file to store the settings. It can be placed on the USB stick and is recommended if you use Portable Apps. The only thing I felt lacking was a GUI. For more info on this program be sure to read the readme file included in the download.
Download EjectUSB