Have a movie or DVD collection ? Want to get them organized which information like year, actors, plot and movie rating ? This software can do just that for you. You can win a license for this software, read on…
Extreme Movie Manager is one of the most advanced movie collection software available. It can make a database of your movie collection and TV shows by reading information from the files on your hard disk or USB. You can also add DVD titles into the database manually.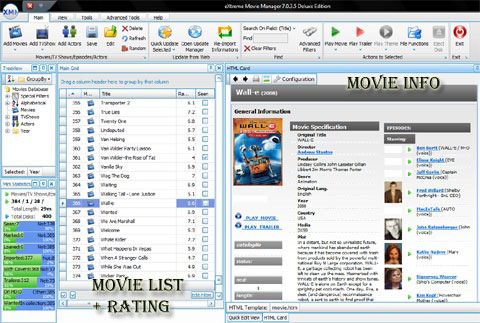 So what is the use of having a database of all your movies ? This software allows you to import info about the movies from 50+ online databases including IMBD among others. This allows you to import information like the actors in the film, a basic plot of the film, genre, year, director etc. This makes it much easier while choosing a movie to watch. I've found that most of my friends were impressed, since they could easily choose the movies they wanted to watch from my 400 movie collection.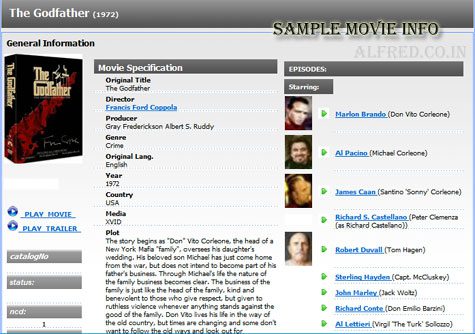 Extreme Movie Manage (XMM) allows you to update the information about movies from different databases as said above. What if you know a database that isn't supported. The software comes with its own scripting language called MagicScript which makes it easy to import info from new databases.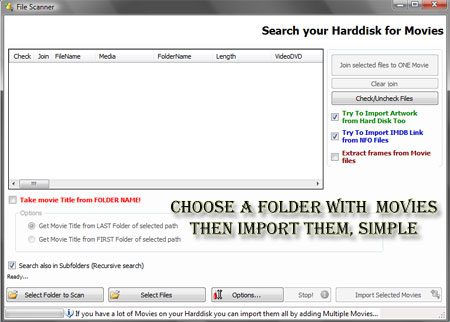 Importing movies in XMM is easy, just click the import movies icon on the menu and choose a folder where all your movies files are located. XMM will load all the movies it finds, it also allows you to join files (1 movie in 2 files) before importing them. Once the movies are imported into XMM, choose quick update or update manager to import info from the internet. I recommend using the IMDB Fastest script since it loads fast and provides enough information.

Other options in this software include and friends and loan manager to keep tracks of DVD's that are loaned. Also includes a FTP manager and Actors database. XMM has a full set of video tutorials to help you get to know the software. Check out the features page.
Win a FREE license for Extreme Movie Manager
The version available  for download here is fully functional upto 50 movies. Above that a license you cost you only 10Euro for lifetime updates. XMM has been kind enough to sponsor one license free for our readers. Just leave a comment below and tell us why you like extreme movie manager and why you should get the license.
Download Extreme Movie Manager