In our last post, we spoke of how to sync SE phone contacts with Windows Contacts. Microsoft has released a tools known as the Microsoft Phone Data Manager that can make backup copies of your mobile phone data online.
Microsoft Phone Data Manager is a tool that can make backup copy of your phones contacts, pictures, videos and music files on Windows Live and your computer. It releives your worries about phone data getting corrupted and loosing data. If you use multiple mobile phones from different companies, this tool will help you handle the data management with one tool.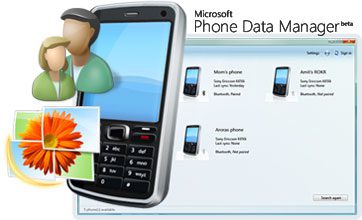 Microsoft Phone Data Manager syncs your phone contacts with Windows Live Contacts. Having your contacts online is always helpful since you can look it up as long as your have connection to the internet. The contacts will be stored in Windows Live and can be synced as needed.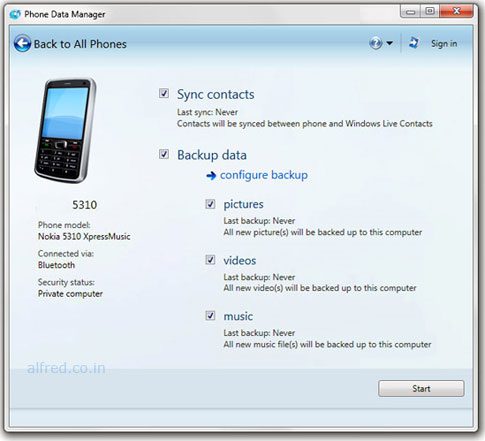 The application allows you to connect to your phone through eith USB or Bluetooth. For backuing up contacts to Windows Live you will need a Live ID (or Hotmail id).
The three main phone makers (Nokia, Sony Ericsson and Motorola) are supported. See a Complete List of supported models.
Download Microsoft Phone Data Manager