Windows 7 makes it very easy to share folders and files on the network. Most workplaces have a network folder that is used to share data between different computers. When files go missing or get edited no one takes the blame. If you have been in one of those situations you need the free software we are reviewing here.
Free Software to Monitor Shared Folders
Sharewatcher
Sharewatcher is a freeware that helps you to monitor shared folders on LAN or on the Internet. It can notify you when new files are added. The software also monitor FTP sites for files that are being added. It sits quietly in the task bar monitoring shared folders and files.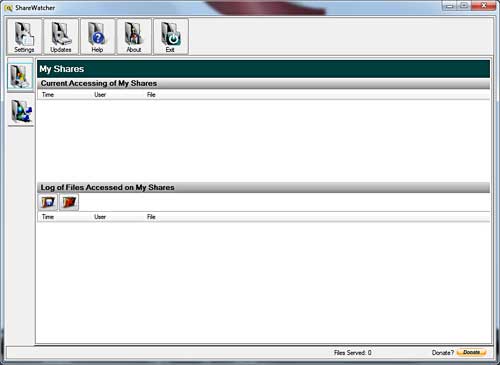 It can also show you who is accessing which file and maintains a log of files that were accessed by others along with a timestamp. This is extremely helpful is you want to find people misusing shared folders.
Net Share Monitor is another free software that monitors folder shared on the network. This software alerts you when another user connects to your system. It shows the remote host's address, user name along with a list of files that were accessed.
It stores full session information about any computer that connects to your shared files. It also detects null sessions which are connections without usernames.
Among these two software, we prefer Sharewatcher due to its user friendliness and ability to monitor FTP sites as well. As always feel free to share your thoughts about these and other folder monitoring software using the comments.