Yesterday I woke up to a call from the office that all the data on one of our computers had been deleted. Upon some investigation, I found that the partition drive was accidentally deleted and formatted.
After some searches and reviews, I finally learnt that even if you delete a file, Windows only deletes the link to the file. Meaning the data still exists on the hard disk till new data is written over it.
I decided to use Recover My Files software to attempt a recovery of the deleted data. With Recover My Files you can search by keyword, file name or file extension. As a matter of fact, it can search by file content, so whether the file extension is labeled as JPEG, jpeg or jpg it can find it.
Recover My Files was extremely easy to learn and use. The program's opening screen offers four options: Fast File Search, Complete File Search, Fast Format Recover and Complete Format Recover. Once an option is selected, you simply choose the types of files to look for or recover, select the drive that you want the software to scan and then press go-the program does the rest.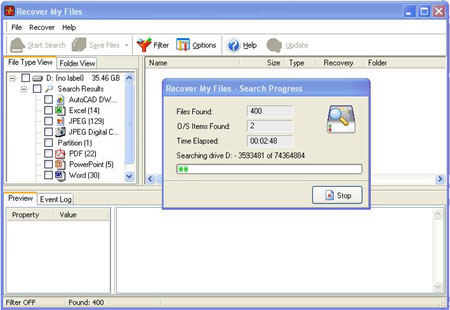 The program found and recovered all of the files and folders that had been lost to my absolute delight :D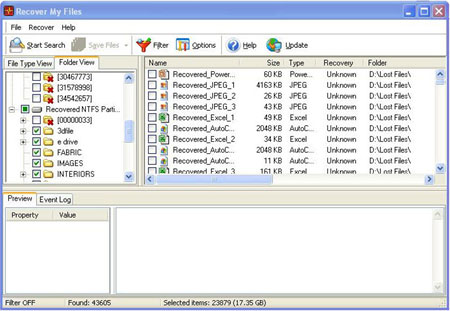 Restoration is a freeware program that is supposed to do the same thing. I have not tried it but you can read a review about it here.