Simple File Shredder is a security tool that allows you to securely delete files so that they cannot be recovered.When a file is deleted in Windows, the OS does not actually delete it. Instead it marks the space occupied by the file as free so that new data can be written over it. The deleted file will exist in a recoverable state until it's over-written with other data.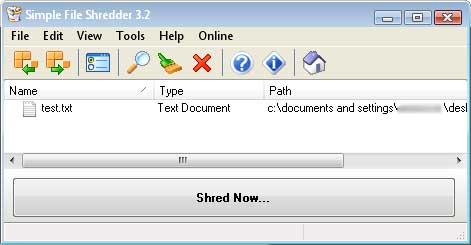 Simple File Shredder deletes files by scrambling the file name and over-writing the file with random bytes before deleting it. It can also securely shred the data left behind on the free space of you hard drives.
Just drag and drop the files into the program and click the Shred button or right click on a file and choose Simple File Shredder from the shell integration. The program can also be protected from misuse using a password available in the program's options.
[ Download Simple File Shredder ]
[ RapidShare Mirror ]