Most people love the eye candy in Vista. One of the best in this category is the Flip 3D function. It is an alternative to Alt+Tab that we use in XP.

WinFlip is a program that provides the Flip 3D function in WinXP. Winflip displays all open windows in a 3D stack, which the user can flick through and select using the keyboard or mouse.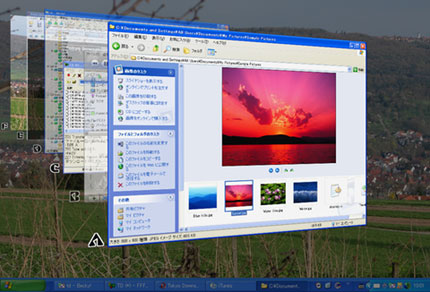 The above image should give an idea of this feature.
While WinFlip is running, you can flip windows on the desktop using Win+Tab key.
If you love eye candy or want to show off with friends, this is definitely a must have ;)
Download latest version here