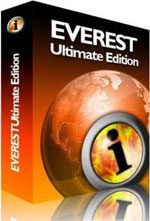 Everytime someome has asked me to help them fix their computer has ended with me asking for the driver CD and the other person not knowing what it is. So how do I know what hardware is installed on the computer ? Use a bechmarking tool like Everest.
Everest is a system diagnostics and benchmarking tool that provides detailed information about the hardware, overclocking and diagnostics. For a full list of information Everest can provide visit this page.
Im not going to go in detail about Everest, you can find more about it by visiting the link above. This post is about getting a free license, so lets get on with it !
How to get a Free Everest Ultimate Edition v 4.60 License
Go to the registration page and fill in the details as shown below.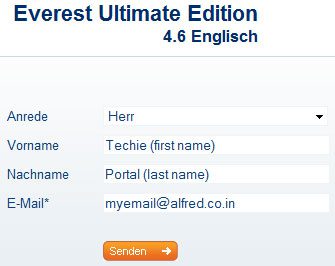 Download Everest Ultimate Edition v 4.60 free
Check your email, confirm email address by clicking the link (Google Translator in case you want to read it)
Install the program, click on Enter Product Key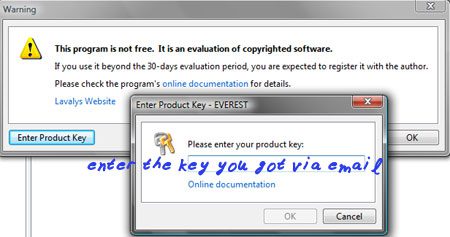 Enter the license you got via email
This software is extremely useful when you loose driver CD's and want to know which drivers to download. Grab your license key while the offer lasts.
via KillerTechTips