Almost every console out there has the rumble feedback & dance pads. In this tough market new technology means more sales. So what could be the latest…
Physician Mark Ombrellaro designed a device for remote medical investigations which could provide sensory feedback. TN Games has bought this technology to make the 3rd Space Vest.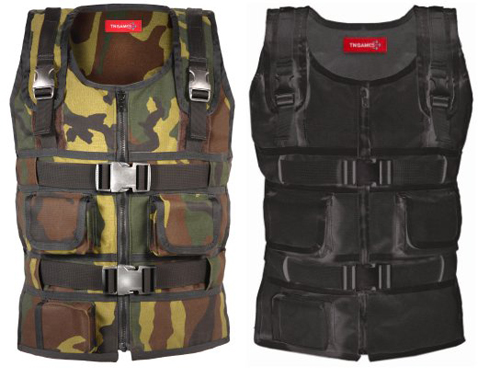 The 3rd Space Vest uses air pressure to produce thumping sensations wherever impact should be felt. The vest has eight zones which can simulate the direction and forces of bullet fire, explosions, and even the sensation of fingers tapping on you.
Patches are being released for Doom 3, Quake 4 and Call of Duty 2. The device is priced at around $170 and is available via TN Games website.
The future version of this vest will be able to emulate G-forces to provide better realism for racing and flight games.
With realisim like that, here's hoping gamers don't start experiencing battle fatigue 8-O