With all the recent hype about Windows Seven, there might be some of you other who havent got a chance to test it. Maybe you saw some screenshots of Windows Seven and liked it ? This software can help make you computer look like its running Windows Seven !
Seven Transofrmation Pack can make you Windows XP or 2003 computer look like its running Windows Seven. The program will add some themes and change some system files in order to do this.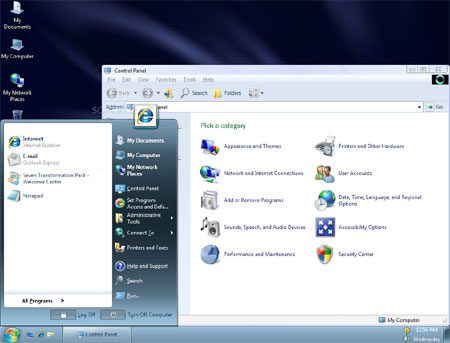 There are some things to note before you install this software.
Before install Turn on System restore and create a restore point.
Only install on a computer with permission from the owner, if it isn't your machine ask.
INSTALL IN SAFE MODE. As the installer modifies system files, Safe mode is the safest way to guarantee a clean install.
For any support question you may have visit official forum.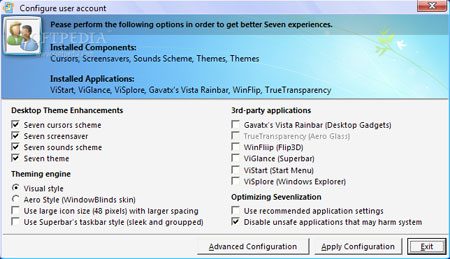 It can be downloaded either from Softpedia or Windows X's Live (official)
Download Seven Transformation Pack