For almost three months I was on a hunt to find a good gaming laptop in India. After searching on the internet and visiting the showrooms for most brands, I knew there was only 1 model which had no competition… The Dell Inspiron 1520 !!!
So, what made me choose this laptop over the hundred other models available ? Well it has the Nvidia 8600 M GT graphics card and a 15″ screen which no other model has. For quite some time there has been a hype about the Asus G1S gaming laptop which is priced above 1 lakh but the specs are still lower than the Dell Inspiron 1520 which cost me about Rs. 60k

The laptop can only be ordered on the Dell website and there is a waiting period of about 2 weeks to receive it. Since Dell allows you to customise the laptop according to your needs, it is custom made in Malaysia and shipped to India.
I plan to use the laptop for video chatting, the 2.0 megapixel camera and the dual microphone does a very good job. There is a slot for a SIM card below the battery which can allow you to make calls but I haven't tried it out yet. It also has an S-video output port that I have been using to play games and movies on the TV. Two speakers below the laptop provide Dolby Sound which I must say is pretty loud.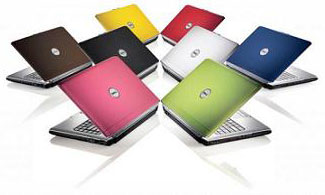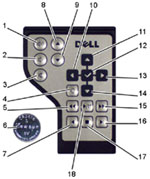 The laptop comes with a remote in the ExpressCard slot and features a full set of media buttons on the front side. The battery lasts about three hours while gaming which is really good.
As I said earlier, I bought the laptop for gaming when I leave for my studies. I have tested all the latest games like Crysis, Timeshift, Dirt, Fear, C.O.D 4, Bioshock, etc and all of them run smoothly with the highest graphic settings.
Specifications
Processor – Intel(R) Core(TM)2 Duo Processor T7250 (2.0GHz, 2MB Cache, 800 MHz FSB)

Screen – 15.4″ Widescreen WXGA (1280×800) Display with TrueLife (TM)

Memory – 2GB (2 X 1024MB) 667MHz Dual Channel DDR2 SDRAM

Hard disk – 160GB SATA Hard Drive


Graphics – NVIDIA(R) GeForce(TM) 8600M GT with 256MB GDDR2 dedicated graphic memory

Operating System – Windows Vista Home Premium

Optical Drive – -Internal 8X DVD+/-RW Combination Drive with dual layer write capability
I opened two email support tickets with Dell, and the tech support agents called me back and helped resolve the issues promptly. I have 4 laptops (2 Acer, 1 HCL) with the Dell being my fourth and I'm sure that my next will be a Dell too…
Read reviews – Asus G1S and Dell Inspiron 1520