I have used Kaspersky Internet Security for more than a year now on my desktop.
Incase any of you are interested in getting a licensed version of KIS, they are giving away free licensed copies. The license key is valid for 6 months. This is really useful for people who have new laptops which come with Norton or McAfee and have their subscriptions expired.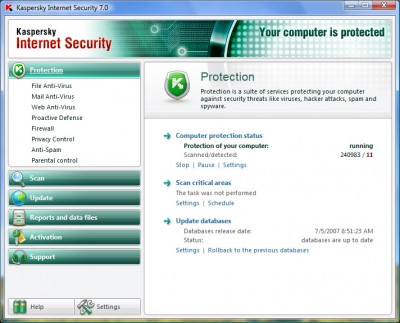 Yes I do know that AVG and Avast are free. I use it on my laptop, but I love KIS and you do too, this is your lucky day…
How to get the license key
Visit http://www.kaspersky.com/de/20814_72814_329.html to get you license key.
Copy activation code and paste it at https://activation.kaspersky.com/en/index.html
Leave the Customer ID and password blank. Click Next.
Click the Download Key button.
Download KIS from here.
Run the Download key file you saved earlier.
Enjoy !