Everytime I need to do some work with Photoshop, I have to go looking for some good fonts to work with. After finding a font I like, its quite irritating when I learn that I need to pay for it. For a simple guy like me who does basic Photoshop, paying for fonts it frankly out of the question. So here is a nice big database full of quality fonts you guys can use.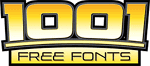 1001FreeFonts is a website offering tons of free fonts downloads for both Windows and Mac. The fonts are categorized making it easy to find new fonts. You can also view fonts alphabetically if you are looking for a specific font by name.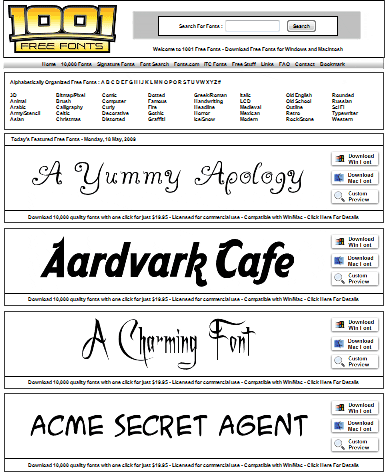 This site also features an option called Custom Preview. Clicking this button will take you to a page where you can type in your text and see how it will look with the new font. This helps a lot if you know what you are going to use the font for. With this option you can save time by trying out many fonts online instead of downloading each.
Know any other good sites where we can download fonts ? Share them with us, leave a comment.