Creating a custom avatar for your facebook, orkut or forums is a snitch with Befunky. They have two tools, Uvatar and Cartoonizer which allow you to turn your picture into an avatar, cartoon, sketch or even a comic.
The Uvatar allows you to choose from different sets of faces, hairstyles, clothes and accesories to create an avatar. They also have a custom Uvatar option where the BeFunky team will draw a custom one for 5$.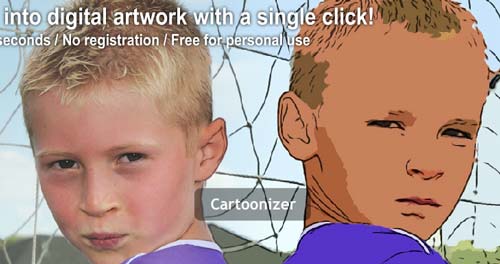 The Cartoonizer allows you to upload your picture and turn it into a black and white sketch, a digital painting or even a comic. There is also a wrap feature which lets you warp parts of your picture. It also allows you to turn your videos into cartoon.
I really liked the sketch feature, most of the photos I tried came out impressively. Give it a try, if you arent comfortable messing with Photoshop.