DocSyncer is a web-service that allows you to synchronize the documents on your computer with those on our Google Docs account.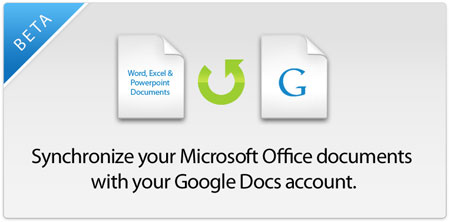 The signup is pretty simple, just enter your email and the desired password. Once you grant access to Google Docs, it downloads a 1.7 MB program to synchronize the documents.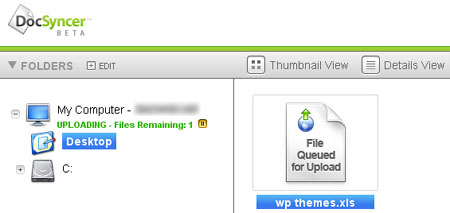 Documents on the desktop and my document folders are then synced with Google Docs.
DoSyncer used to be beta but the public version has been released today. Try DocSyncer here.
After writing most of this post, I realised that this service was already reviewed by my friend Keith at his blog. Read his review if you are interested in this utility.