If you have ever played an MMORPG (eg. World of Warcraft), you would know what TeamSpeak and Ventrillo are. They are software that allow people to have voice chat rooms. Members of the clan or guild can then join these chat rooms so that it becomes easier to play the game instead of wasting time on typing. The server needs to have a static IP and good bandwidth or there is the hosted option, both of which are hard to come by for gamers.
Gamer.Talkr is a free service that allows gamers to have a voice chat room with upto 40 users. There is no need to install any software, since the site works on Java. An option to password protect chatrooms is also provided to keep out unwanted listeners.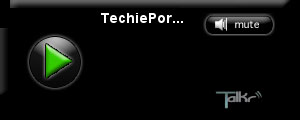 Features
No charges of any kind!

No downloads of client software!

No servers to maintain – you use Talkr server!

Up to 40 people per chatroom!

Chatrooms can be password protected, or not!

Place widgets and links on guild pages, MySpace profiles and blogs to make your chat readily available to anyone viewing the page!
If you use this service, I recommend you also download the PushToTalk tool. It's a small downloadable tool that lets you toggle your microphone on and off so you're only broadcasting when you want to be.